A One Stop Shop Industrial Project Center

Addison Building Materials Company distributes commercial and industrial supplies and building materials including tools, lumber, plumbing, hardware, janitorial, electrical, masonry, paint, and rental equipment.  As part of our effort to serve you the following pages contain a general and partial description of our inventory

WE ARE CERTIFIED BY THE ILLINOIS BOARD OF ELECTIONS



Join Our Email List and Receive Additional Addison Savings!

3201 S. Busse Road, Arlington Heights, IL 60005

(P) 847.437.1205 (F) 847.437.4183

Sales@AddisonBuilding.com

Store Hours: Monday through Friday 7AM - 5PM & Saturday 7AM - 2PM

Addison Building Materials is a True Value Member and we stock many items that are in the True Value Warehouse.  Items that are not in stock will be delivered to our location within three days.

ADDISON HAS ALL THE BUILDING SUPPLIES YOU NEED TO GET THE JOB DONE!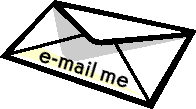 Sites We Recommend

Get all the specs for our stock steel doors

For all the info on the tool of choice contractors

For helpful project information

Check out the product line to build your next driveway, walkway or patio and then call us for a quote

We do stock a wide variety of Carhartt items and we can special order any items that we do not carry.  Look at the Carhartt Website for a full line of products.

We stock a wide variety of Sakrete products.  Use this link to find helpful tips on how much you will need, data sheets and MSDS.

Shark, Professional Electronic Steam Pocket Mop, Intelligent Electronics Deliver Powerful, Continuous Steam At The Perfect Sanitizing Temperature, Large Water Tank For Extra Long Cleaning Time, Fast Drying, Deep Cleaning Pockets, Durable Professional Design & Premium Finishes, Improved Carpet Glider For Grooming & Freshening.

Shark # S3601

SRP - $129.99

Sale Price - $59.99

While Supplies Last