ADDISON BUILDING MATERIALS



Join Our Email List and Receive Additional Addison Savings!



Join Our Email List and Receive Additional Addison Savings!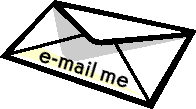 If you are interested in working for our company and there are No Open Positions, you are more than welcome to send us your resume and/or fill out a job application. You can send your resume to ABM3201@gmail.com or come in to our store located at 3201 S. Busse Road in Arlington Heights to fill out an application. 

INSIDE SALES POSITION (FULL TIME)

Job Responsibilities include but are not limited to:

* Calculating the payments due from customers for goods and services and accepting various forms of payments (ex: cash, checks, credit/debit cards, charge accounts).

* Processing Returns, credits and exchanges on items purchased.

* Meet and Communicate with walk-in customers. Understand the needs and expectations of customers and provide them with relevant solutions.

* Communicate with existing customers by phone, fax and email to process Purchase orders and provide pricing and availability information for non-stock items.

* Assist in maintaining stock and inventory updates throughout the store.

*Establish friendly working relationships with customers for ongoing business.

Skills Required:

•Basic Computer Skills to learn our Point of Sale System

•Experience and Knowledge of Building Material products in order to assist customers

Please send resumes to ABM3201@gmail.com (Subject: Sales Position)