A One Stop Shop Industrial Project Center

Addison Building Materials Company distributes commercial and industrial supplies and building materials including tools, lumber, plumbing, hardware, janitorial, electrical, masonry, paint, and rental equipment.  As part of our effort to serve you the following pages contain a general and partial description of our inventory


3201 S. Busse Road, Arlington Heights, IL 60005

(P) 847.437.1205 

(Fax) 847.437.4183

Sales@AddisonBuilding.com

Store Hours: Monday through Friday 7AM - 5PM & Saturday 7AM - 2PM  CLOSED on Sundays

ADDISON HAS ALL THE BUILDING SUPPLIES YOU NEED TO GET THE JOB DONE!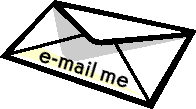 Sites We Recommend

Get all the specs for our stock steel doors

For all the info on the tool of choice contractors

For helpful project information

Check out the product line to build your next driveway, walkway or patio and then call us for a quote

We do stock a wide variety of Carhartt items and we can special order any items that we do not carry.  Look at the Carhartt Website for a full line of products.

We stock a wide variety of Sakrete products.  Use this link to find helpful tips on how much you will need, data sheets and MSDS.

Family Owned and Operated

​BUY ONE CARHARTT ITEM 

AND GET THE SECOND CARHARTT ITEM

 50% OFF

PRE-SEASON SALE ON ALL 

ICE MELT PRODUCTS

CLICK HERE FOR PRODUCT DESCRIPTION AND PRICING